About Arnetha Thomas
Arnetha A. Thomas aka Neat
Mission: To build positive connections with the young to old that will
relentlessly maximize your overall well-being.
Get Through, Going Through Life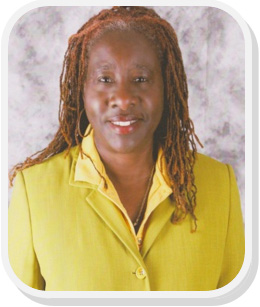 Published by New York City-based Page Publishing, Arnetha Thomas' inspired writings shatters all doubts, fears, and unbelief of ones' importance to the "I Am"/God. This book highlights the struggles of Author Thomas, everyday people, and biblical characters to include Hannah, David and Nehemiah to increase unwavering faith, the ability to stand against the wiles of the devil; and the power of prayer as believers and available for unbelievers to "Get Through, Going through 'Life.'' The final chapter "Personal Disclosures" workbook is for spiritual, professional and personal growth.
https://www.amazon.com/Get-Through-Going-Life/dp/1684092132/ref=sr_1_1?keywords=arnetha+thomas+get+through+going+through+life&qid=1564039855&s=books&sr=1-1#reader_B07BB1Q8QJ
Arnetha Thomas aka Neat, author, licensed-ordained minister, Social Worker, therapist, conflict resolution-reconciliation expert and train the trainer vision embraces each role that she undertakes; maximizing the well-being of others. The Get Through, Going Through Life mirrors her mission to endure and overcome life obstacles. Arnetha says, "In warfare, we are not mere bystanders." Apostle Paul said, "We must put on the whole armor of God" (Ephesians 6:14-18a) to get through, going through life.
Prior to writing about God's whole armor Arnetha rejected this study. Subsequently, she did not have time since her primary focuses were building social networks and programs. Upon her brokenness, she repented and became remorseful. Then God orchestrated her first self-published book, Power of the Blood at Work-Broken Veil. The updated version is only available in eBook. Arnetha is currently updating titled, Beautiful as a Butterfly, a children's book. Help in the Midst of Grieving Handbook-Revised is now available. This grieving handbook responds to the loss of loved ones from sudden or unexpected death, sufferings from sickness and disease, tragedies such as drive-by and mass shootings, gang and domestic violence; in addition to victims and survivors of violence and human trafficking.
Articles by Arnetha aka Neat
Articles written by Arnetha include I Am, Surviving Inclement Weather, the Right Hand, Arise, Love, Purchased Guaranteed-No Returns and The Option.
Spiritual Development/Service
Arnetha is a second-year student of the Faith Bible Institute under the leadership of Co-Pastor Keturah Turner of The Stone of Help Ministries, Inc. She completed the Fishers' of Men Institute under the leadership of the Spirit of Christ Center & Ministries. Arnetha is a member of the First Baptist Church of Brownsville, under the leadership of Reverend Robert Roundtree Sr. Senior Pastor/Teacher. Arnetha serves as a youth Sunday School teacher and member of the Christian Education Department.
Educational/Professional Highlights
Arnetha is a graduate of Miami Northwestern Senior High, "Home of the Bulls" and Barry University with a Master of Social Work degree. Her tenure of over twenty-nine years of governmental services included overseer of the Juvenile Delinquency & Diversionary Programs that were county and grant funded; and staff development. She was the designated appointee that served on the planning committees for the Department's Accreditation, Teen Court and the Juvenile Assessment Center. Arnetha was responsible for implementing the Miami Dade County Action Plan Trust-initial Neighborhood Accountability Board (NAB), a community Restorative Justice Project that engaged victims, victim advocates, offenders, parents, community volunteers and trained facilitator. The goals consisted of accountability, amends for wrongdoing, community safety and productive citizenship.
Arnetha is a Mastery National-International Restorative Justice Practices Trainer with extensive experience and expertise primarily targeting high risks communities and schools. In addition, she is a Kingian Nonviolence/Peer Mediation Trainer and Family Mediator. She has participated in roundtables to implement restorative justice practices to include Miami Dade County Department of Juvenile Services, Jesus' People NAB Director and representative of the London Police; and Dr. Gordon Bazemore of FL Atlantic University-former Community Justice Institute with the Palm Beach Public Schools District. Arnetha presented at the Annual Gang Summit on Restorative Justice Practices, provided Professional Staff Development on Restorative Justice Practices to Miami Dade County Public Schools Professional and Para-professional staff, local agencies and within Florida. She presented out of the box strategies to the Miami Dade County Community Relations Board and the Youth Commission to effectively address and cope with possible community unrest in the aftermath of the Trayvon Martin verdict.
Bullying, fights and Victimization
Thereafter and for over ten years, Arnetha focused on school and community violence. Through her leadership many fights, incidents of bullying and victimization resulted to the reduction of students' fears; and the building/mending of relationships. In addition, students were held accountable for law violations on school grounds deterring the need to refer them to the juvenile justice system. Arnetha and team presented a workshop to the "Right young men" focusing on "Why we can't get along." The theme song Empathology was written and produced by Darius Thomas. Arnetha said, "Empathology is unfound in the dictionary." Her definition is "The art of caring." The participants' surveys indicated the workshop was valuable and more are needed.
Arnetha has many more projects of interest, however her passion now includes "Rightly dividing the Word of truth" and to reduce school and community violence. She added "Building God's kingdom is now Number One."
Contact Information
Press Release - 01/23/2020 Author Thomas continues to reside in Miami Gardens, Florida. She is available for preaching, teaching, book-signings, workshops and consultant engagements to benefit adults, youth, churches and organizations. See webiste Contact and Booking Request page.
Press Release http://www.prweb.com/releases/2018/03/prweb15364891.htma Arnetha is available for book signings, training, conferences, workshops, and other speaking engagements for adults and children/youth. More contact information www.neatbooks4u.com u4lifemedia@yahoo.com and 1 786 488-4792.